How to Choose the Right Yoga Pants?
Share
Issue Time

May 7,2021
Summary
Whether you're taking a yoga class, exercising outside, or just lounging around the house, yoga pants are a great choice of attire. Today, let's talk about how to choose the right yoga pants.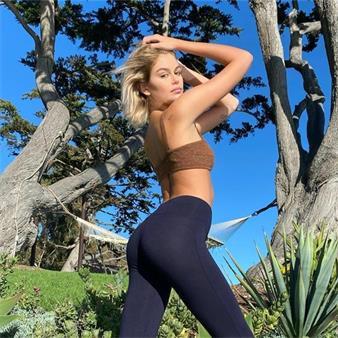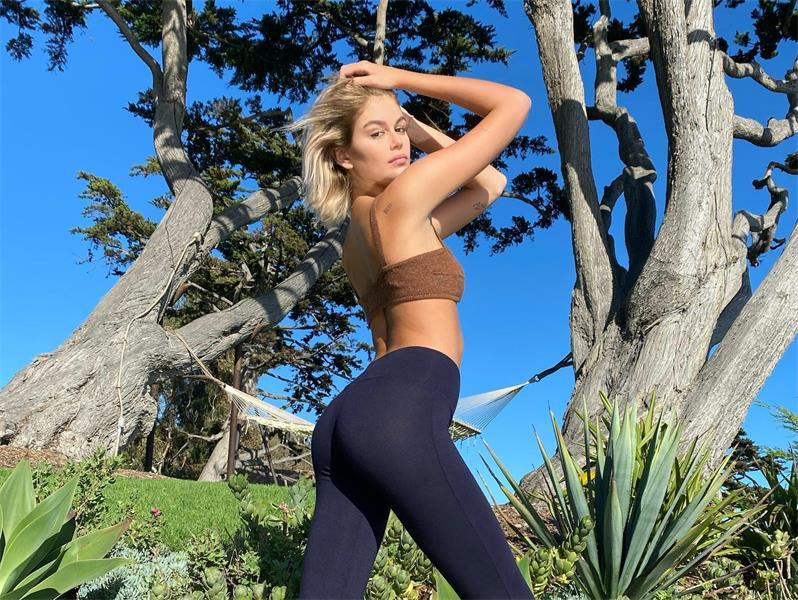 Yoga plant can not only be used as yoga plant , but also as daily wear. We need to consider its specific uses when purchasing. Here are a few ways to help you choose the right yoga pants.
Choose a fitted or relaxed style
If you're planning to do a lot of activity in your yoga wear, fitted pants are probably best for you, since they're skin-tight. If you want to wear your yoga pants out and about, go for relaxed ones instead.
As styles go in and out of fashion, you may find it more difficult to get your hands on a certain type of style. A few years ago, relaxed yoga pants were all the rage.
Pick between high-waisted or mid-rise
If you're going for yoga pants with structure, choose high-waisted ones. If you're looking more for comfort, consider going for mid-rise instead. Mid-rise pants do have a tendency to fall down easily, so they aren't great for physical activities.
You might be able to find yoga pants with a drawstring waist, too. However, these aren't great for actual yoga.
Choose cotton or synthetic fabric
Go with synthetic fabrics if breathability is your number one concern. If you don't want to deal with pilling (the small fibrous pills that happen after washing), go with cotton yoga pants instead. Keep in mind, though, that cotton yoga pants are usually warmer, so they might not be great for hot yoga.
Over time, all fabrics will wear with friction. The formation of pills—tiny knots of loose fibers—occurs in both cotton and synthetic fabrics. However, pilling is typically more pronounced in synthetic fabrics since small plastic fibers can anchor pills more than cotton fibers.
Decide between thick or thin yoga pants
Go for thin yoga pants with pockets if you plan on doing a lot of exercising in them. The thinner material will breathe much better and help wick moisture away. If you want to wear your yoga pants out and about, try going for a thicker material for a little extra coverage.
Pick out the stretch that you need
Choose stretchy yoga pants for ultimate comfort. If you like yoga pants that stay form-fitting and give you a bit of structure, choose ones that are less stretchy. Cotton yoga pants are usually stretchier, while synthetic blends might be a little tighter.
Select a color or print
Lighter colors tend to show more sweat than darker colors. If you're worried about sweat marks, try going for a dark blue or black pair of yoga pants. Or, pick out a fun print or pattern to disguise any sweat that may show up.
Black is the standard color for yoga pants since it's so easy to match with tops and shoes. However, you can always mix it up by going for a bright color or a busy print.
Avoid yoga pants with a lot of extras
You might find a pair of yoga pants with zippers, clasps, or even bows. If you plan on doing a lot of working out in your yoga pants, stick to simple, clean designs without things that could snag on your shirt or shoes. Only in this way can the best use of fitness clothing be brought into play.
If you plan on doing yoga in your yoga pants, avoid any kind of sparkle or rhinestone decorations, too. They'll probably just fall off and make a mess as you work out.
Research the production of yoga pants.
Before you make a purchase, check out the brand and see if you can find out where they make their clothing, where the materials come from, and what kind of working conditions the laborers are subjected to. If you can't find the info or it's ambiguous, there's a good chance the yoga pants aren't qualified manufactured.
We need to combine all aspects to choose the most suitable yoga pants. If you want to know more about yoga pants after reading the above content, you can contact us for related solutions, and we also provide professional customized services.
As a professional manufacturer of yoga fitness clothes , we have 20 years of experience in the production and design of yoga clothes. We insist on putting quality first and devote ourselves to providing customers with high-quality products. And we will also provide related customized services according to customer needs. If you want to buy our high-quality yoga clothes, please contact us immediately!
Contact information:
E-mail: admin@hcsportswear.com
+8613602338395