5 Advantages of Wearing the Right Sportswear
Share
Issue Time

Jun 10,2021
Summary
If we wear suitable sportswear during exercise, we can make our exercise state play to its best. This article will specifically introduce the five advantages of wearing appropriate sportswear.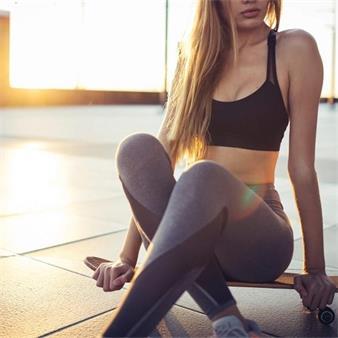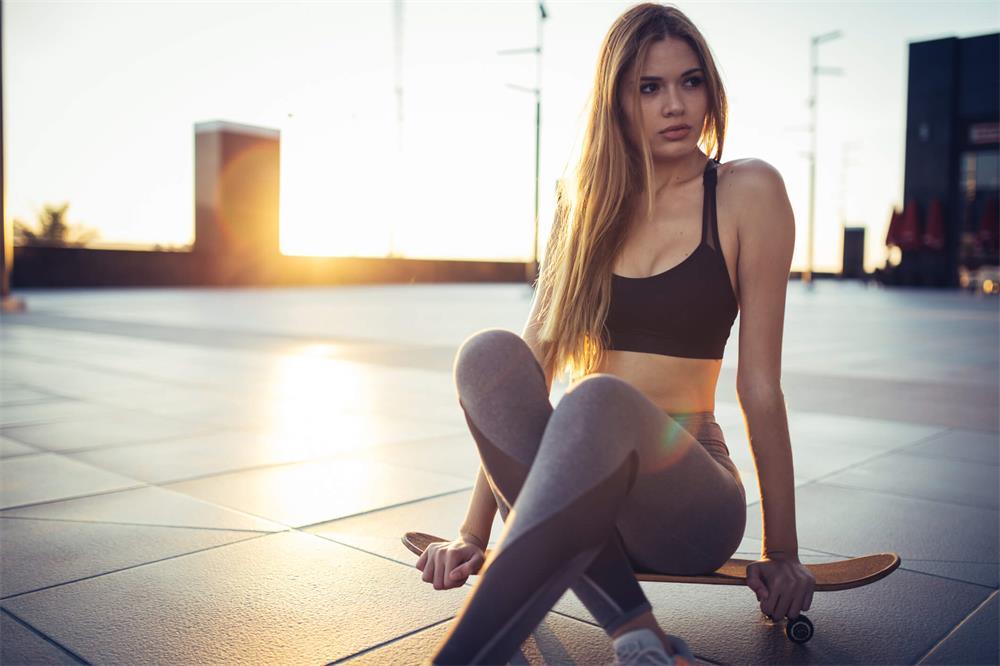 Appropriate sportswear should not only absorb moisture and breathe but also improve our sports performance. If we wear suitable sportswear during exercise, we can make our exercise state play to its best. Here are the five advantages of wearing suitable sportswear.
Help your skin breathe
We all know that working out is good for us; it keeps our bodies functioning healthy, and can help to improve our mental wellbeing too. And, when you work out, you sweat.
Moisture-wicking materials (usually synthetic material blends) are specifically designed to tackle sweat issues, by drawing sweat to the surface of the material. This makes it easier for sweat to evaporate and keep you cool. Activewear made from moisture-wicking materials is usually light, breathable, and dries quickly.
It's important to invest in activewear that is breathable and moisture-wicking. Because if sweat sits on the skin too long, it can irritate your skin and cause inflammation.
Sports bras can reduce breast pain & discomfort
A good sports bra is an essential part of any woman's gym kit. Wearing a bra that doesn't support you can put a huge strain on your breast tissue — especially when performing the high-impact exercise. This can make your boobs feel achy, uncomfortable, and even painful during exercise or after. The presence of underwiring masquerading as support can make the situation worse too, by digging into the side of your breast.
The right sports bra will support your boobs and restrict their movement, through either encapsulation, compression, or a combination of both. This means that you're protected, even during high-impact sports like running and high levels of movement.
A supportive sports bra can prevent sagging
Choosing the right sports bra is particularly vital if you work out a lot. especially if you tend to do high-impact sports. when you exercise, your boobs exercise with you.
Studies show that breasts move around in a figure of eight patterns during jogging or running, rather than just up and down. On average, researchers saw an average of around 9cm movement, with up to 21cm in some women. This affects boobs of all shapes and sizes, regardless of whether you're jogging or sprinting.
This increased movement of the breasts from running can actually cause irreparable damage and stretching to the skin, tissue, and ligaments of the breast. Your skin's elasticity can be affected, and it could cause your breasts to sag and lose shape over time.
A poorly chosen sports bra could even contribute to your breasts being more likely to sag in the long term.
A good sports bra will restrict the movement of your breasts through compression or encapsulation (or both). This reduces the strain that your boobs are under and reduces the risks of sagging.
Enhance performance & improve technique
Whether you're running, swimming, or lifting, the right activewear can even help to improve your technique and performance.
What you wear can have a huge influence on how your body and muscles move during exercise. For example, if you're wearing a baggy cotton tee-shirt to go jogging, you'll find that the loose material gets in the way of your natural movement, and will hold moisture, making your outfit heavy. The same goes for inadequate sports bras: if you're not supported properly, running and other high-impact sports can become more difficult to do well.
Compression sportswear can enhance your athletic performance by increasing blood flow to and from your limbs, therefore keeping your muscles oxygenated and working better.
Overall, this boosts your performance — plus there's even the added benefit of compression sportswear which prevents chafing and rashes that could make you uncomfortable during exercise.
Compression sportswear can even aid recovery
Compression sportswear applies pressure to your body, which stabilizes the muscle and decreases the amount of muscular vibration that happens when you're exercising — like the shock running through your legs when you're jogging on hard pavement. Over time, these vibrations add up and create muscle fatigue, which can make your legs feel wobbly and weak, and negatively affect your performance.
Leggings and other compression sportswear can reduce muscle vibrations, which leads to decreased fatigue. Such items can even get rid of lactic acid build-up in the muscles — which leads to muscle soreness — by forcing the lactic acid out.
In summary, it can be seen that choosing suitable sportswear is very important for our physical health and motion state. If you want to know more about sportswear after reviewing the above content, you can contact us for a more comprehensive solution. At the same time, the sportswear we produce is made of the highest quality materials, which can ensure good sports performance.
As a professional sportswear and fitness clothing manufacturer, we have accumulated many years of design and production experience in this field. We have a rich inspection manufacturing team and staff and have established a complete quality inspection system to provide customers with high-quality products. We can also provide thoughtful services and good solutions according to customer needs. If you want to buy our sportswear, please contact us immediately!
Contact information:
E-mail: admin@hcsportswear.com
+8613602338395