Custom Workout Clothes, What Are The Basic Things Business Owners Should Check?
Share
Issue Time

2021/10/12
Summary
Basic things that business owners should check in wholesale workout clothes
Wholesale Workout Clothes, What Are The Basic Things Business Owners Should Check?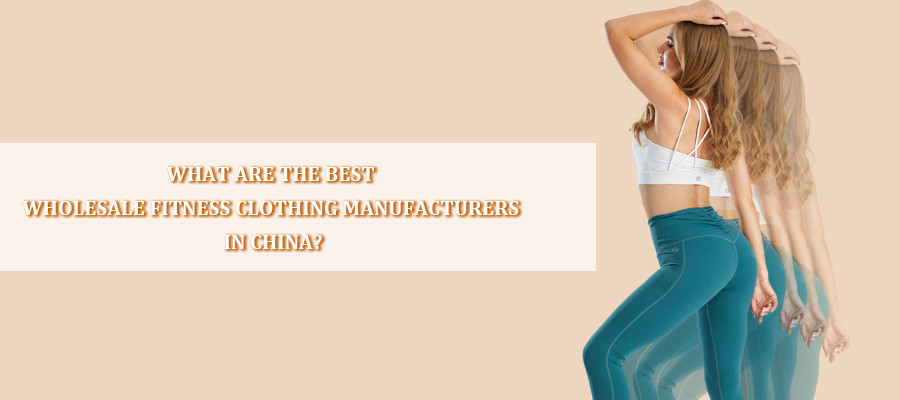 For fitness enthusiasts, workout clothes are the most basic equipment. Purchasing and wearing fashionable sportswear can encourage fitness enthusiasts to exercise more frequently and help them improve their sports skills and performance.
For business owners, comfort and beauty are the two major criteria for wholesale workout clothes, which are mainly manifested in the following aspects:
1. Comfortable
Breathability
Excessive sweating is common in fitness exercises. Sweat causes a physical burden on the body. Moisture absorption, perspiration, and ventilation are the most important conditions. Keep it dry and comfortable, making you feel more comfortable during exercise.
Fitness
Follow the principle of skin-friendly fit without tightness. The fit of the gym clothes can clearly know whether the action is correct and whether it needs to be adjusted. There will be no embarrassment of clothes slipping off during fitness exercises.
Flexible
For example, yoga poses have many stretching actions, such as side extensions, leg extensions, and repeated apex flexions and extensions. It is recommended to choose fitness clothes with four-way elasticity.
2. Beautiful
Dressing appropriately will increase your self-confidence and is definitely one of the motivations to encourage you to stay fit.
Fabric
The material of the gym clothes should be as flexible and non-transparent as possible.
Color
Color can drive people's emotions, bright colors are lively and energetic, and pure colors are easy to match, and each has its own advantages. You can choose according to your preferences.
Chest pad
Pay particular attention to the breast pad, its wrinkles, edges and shape will also affect the appearance.
All in all, everyone's needs are different, and the choice of fitness clothes may also be different. Personally, comfort and beauty are the keys to choosing exercise clothes.
Of course, if you want to wholesale comfortable and beautiful fitness clothing at a suitable price, you can go to hcactivewear manufacturer for workout clothes , they have a large number of private label fitness clothing. Good quality, wholesale prices, low MOQ and professional pre-sales and after-sales service.
Contact information:
E-mail: admin@hcsportswear.com
+8613602338395