What Kind Of Fashion Matching Trend Does Men's Football Uniform Have?
Share
Issue Time

Jan 4,2022
Summary
In this article, HUCAI introduces to you in detail how men's football uniforms have been connected through street style in recent years to help you better match the uniforms.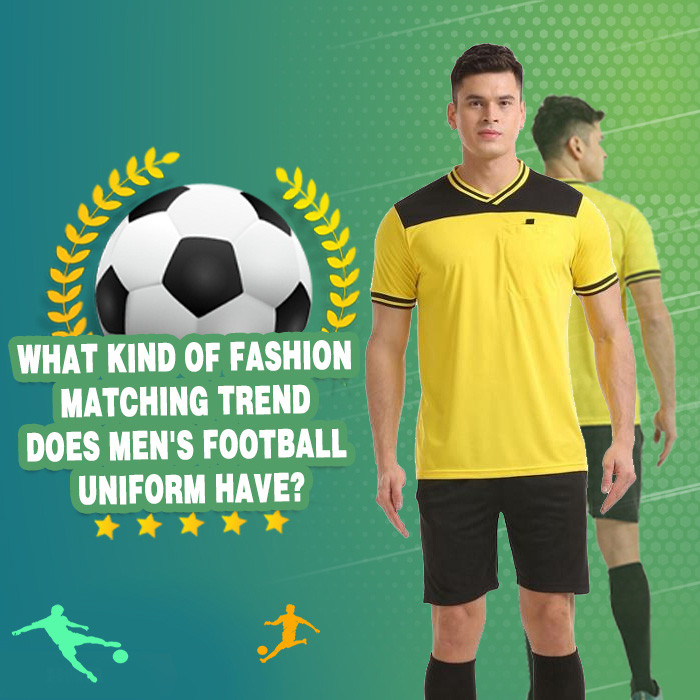 What Kind Of Fashion Matching Trend Does Men's Football Uniform Have?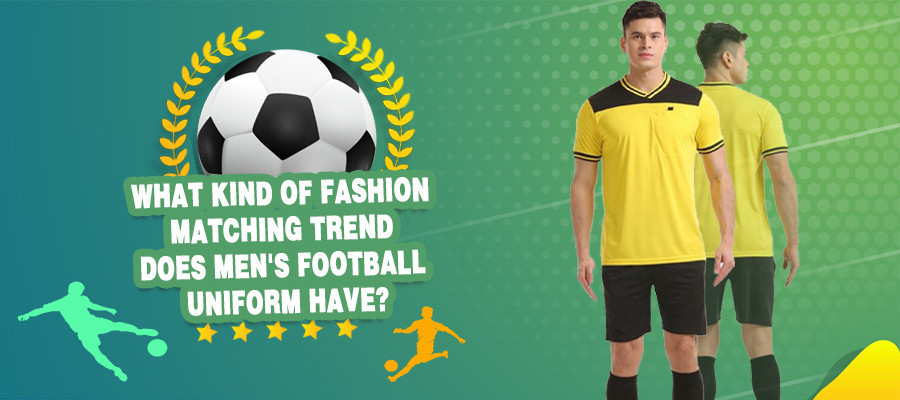 In this article, Hucai hcactivewear introduces to you in detail how men's football uniforms have been connected through street style in recent years to help you better match the uniforms.
Ball caps and sneakers often become the topic of street trends, but the news focus of jerseys is very few, but the news hotspots of jerseys are nothing more than changes in partnerships. For example, the partner of NBA jerseys has changed from Adidas to NIKE. In addition, it also matches the wave of retro wear. As a single item to wear, the jersey is indeed not as strong as sneakers and caps, but this momentum has gradually risen and will become a major point of street wear.
In our impression, the football uniform is just a sportswear, and the possibility of matching fashion is very small. The fashion circle is very inclusive, and many seemingly unsightly items have a new scene after packaging, matching, and color matching. Football uniforms have become an important element of street style, presenting a classic and retro fashion trend.
American football uniforms have recently become the leader of new street forces, and they have begun to become part of the street style. Like Jordan, baseball caps, college T, and basketball jerseys, it has become a single item repeatedly worn by street masters and some bloggers.
After repeated scrutiny and review of street photography in the past two seasons, we found that football shirts are already emerging. From the perspective of fashionistas in various styles, football shirts have become a fashion.
As early as 2012, the well-known brand Palace launched a series of soccer clothing in a joint manner, making football fans extremely happy. Football uniforms have entered the fashion circle, and there must be cultural support behind them to get to this day. Designer and football jersey lover Neal Heard has published a jersey guide book to illustrate that jerseys are very dominant in popular culture.
Among them, football is known as a national sport and one of the most popular sports in the world. Fans who like to play football are all over the world. The football uniform can divide the logo between teams by using colors and styles to present the culture and local appearance of each country. Fundamentally speaking, the representative color of a team's uniforms is connected with the feelings of the entire nation, and at the same time is also tell the world that I am from that country's team.
As for the jerseys entering the trend circle, facing this new retro force, the followers will transfer the feelings and hopes of the objects they follow to the clothing accessories. As the diggers in the trend circle pay more attention to packaging development, various joint designs will be launched. It can be seen that the jerseys that have just entered the trend circle have officially exploded on various streets.
It is not surprising that street fashion brands are often co-branded with some major international fashion brands, but their connection with football is the beginning of another interesting fashion. Looking back, in the past, some hip-hop skateboarders appeared on the streets without wearing jerseys, and they felt that football elements did not fit the skater's style.
But with the advancement of the big era, the fashion circle has begun to become omnipotent, and different styles have begun to collide with each other to create sparks, bringing out different definitions of trends, and more suitable for the trends of the new era.
When facing the combination of the trend and the elements of football and the current trend, how to match this wave of football elements? If you are a sportsman who likes retro cultural atmosphere, our suggestion is to mainly use some fresh tops without manufacturer's brand or sponsor logo. It is best to take a low-key retro route.
Although football seems to have nothing to do with music, fashion, or even politics on the surface, they are connected to each other. The football uniforms enter the opponent's orbit through different entry points, colliding with a new street scene. HUCAI's latest men's football uniforms are rich in colors, and support low MOQ and fast delivery services. We are undoubtedly your best choice.
As an experienced sportswear and activewear manufacturer, HUCAI's mission is to put customer needs first. We have a strong design team and sample development technology, and we are equipped with a flexible production line and a comprehensive quality management system. We can also provide users with personalized customization services. If you want to buy our men's football uniforms, please contact us immediately!
Contact information:
E-mail: admin@hcsportswear.com
+8613602338395