What Are The Different Materials For Men's Running Shorts?
Share
Issue Time

Jan 20,2022
Summary
In this article, Hucai has sorted out the characteristics of several sports shorts of different materials for your reference.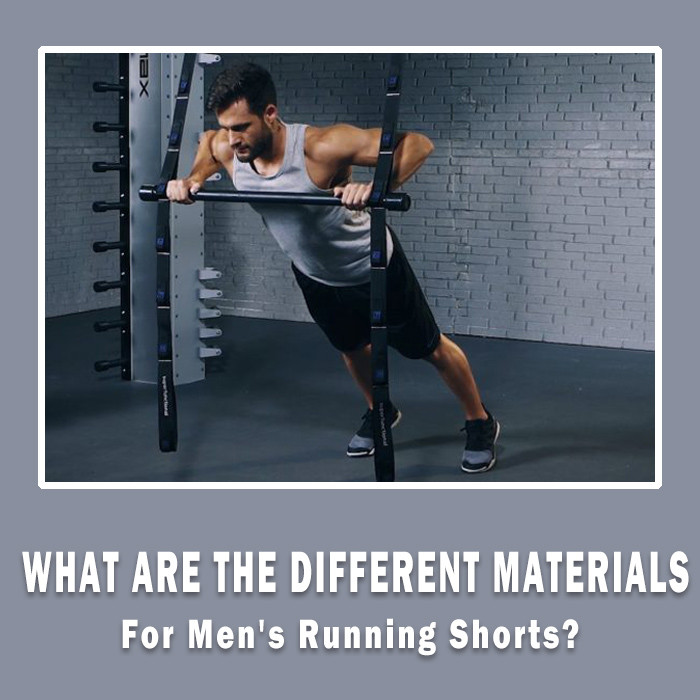 What Are The Different Materials For Men's Running Shorts?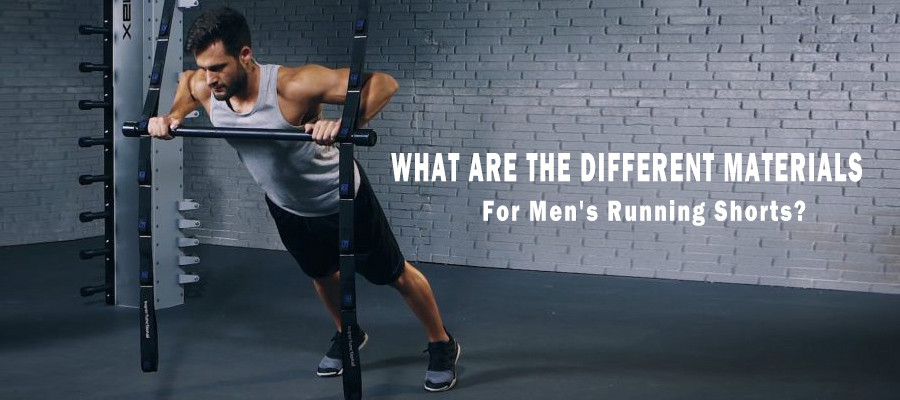 Sports shorts are a kind of sports pants, which are mainly suitable for running, fitness and other sports, and are more comfortable. In order to keep yourself in a good state of exercise when running and exercising, we must choose sports shorts of the right material. Therefore, Hucai hcactivewear has sorted out the characteristics of sports shorts made of the following materials for your reference.
1. Cotton sports shorts
Sports shorts made of pure cotton have good comfort and skin-friendliness, and have good air permeability, so they will not feel stuffy when sweating during exercise; however, the disadvantage of pure cotton sports shorts is that the breathability will become worse after absorbing sweat, and some inferior quality-cotton sports shorts can also develop neps after washing, causing the surface of the fabric to become rough.
2. Nylon sports shorts
Nylon sports shorts have good wear resistance and elasticity, and there is no sense of restraint when wearing sports; but it is prone to deformation problems.
3. Spandex sports shorts
Due to its excellent elasticity, strength, wrinkle resistance and quick-drying properties, spandex is widely used in different clothing. Therefore, in the field of sports, running shorts made of spandex are often seen.
4. Caika sports shorts
Sports shorts made of Lycra fabric have high-quality elasticity, breathability, stretchability and skin-friendly properties, but the Lycra sports shorts on the market are generally blended.
5. Polyester sports shorts
Sports shorts made of polyester are also relatively common. The advantage is that the fabric is lighter and will not hinder movement; the disadvantage is that the breathability is relatively poor, and the comfort is relatively low compared to other materials.
In fact, sports shorts of different materials have their own characteristics, we still need to make reasonable purchases according to our own needs. But no matter what material men's running shorts are, they must meet the following requirements.
1. Breathable and hygroscopic
There will be a lot of sweating during exercise, so when choosing fabrics, you should consider the function of absorbing sweat. This requires sports shorts to have strong breathability and moisture absorption, and even if you sweat a lot, you will not feel stuffy.
2. Flexible
When exercising, the range is generally relatively large. If the sports shorts do not have a certain elasticity, it is easy to tear or affect normal movement.
3. Quick dry
The general sports shorts are made of quick-drying materials, which can be quickly air-dried even if they are soaked in sweat, so as to prevent the sports shorts from being soaked and close to the body and causing a cold.
Sports shorts are different from other ordinary pants, and the requirements on the fabric need to be more professional. If you are in need of this, you can find many types of high-quality sports shorts on our website at competitive prices.
Looking for a high quality running shorts manufacturer? You have to get in touch with Hucai, a well-known manufacturer of fitness wear, which is also known for quality activewear. This can help you get stylish and trend-setting men's workout clothes.
Contact information:
E-mail: admin@hcsportswear.com
+8613602338395