The Benefits of Wearing 2-in-1 Sports Shorts While Working Out
Share
Issue Time

Mar 31,2022
Summary
Let's take a detailed look at the benefits of wearing two-in-one sports shorts during sports.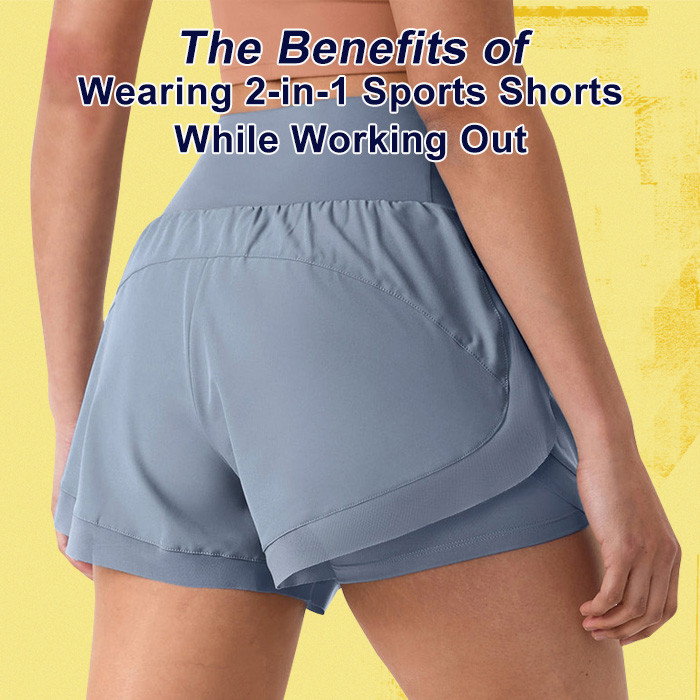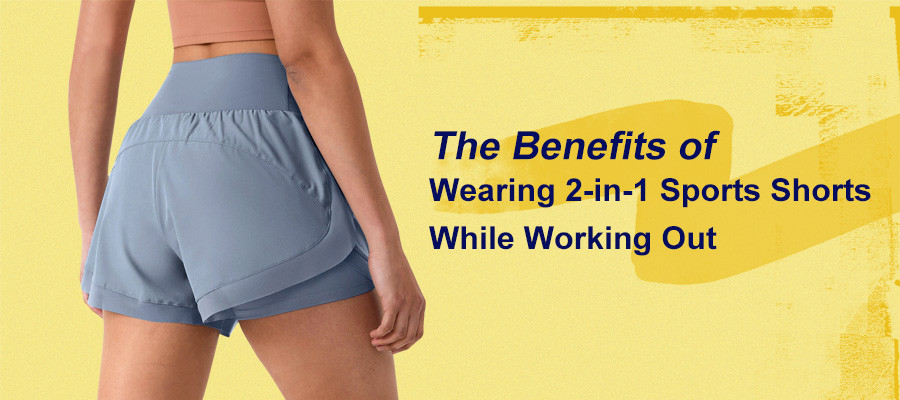 You might be wondering what 2-in-1 men's running shorts are for and if they actually work. Sports shorts are becoming more and more popular among athletes of all levels, and you might be surprised to learn that there are huge benefits you can get from wearing 2-in-1 sports shorts during your workouts.
What are 2-in-1 sports shorts?
Similar to spandex shorts, sport shorts are made of elastic material that conforms to your body and creates pressure (pressure) on your hips and thighs. Numerous studies have examined the effect of athletic shorts on athletic performance and injury prevention, and many studies have found the benefits of this athletic apparel for athletes.
1. Reduce muscle fatigue
Buying gym shorts and wearing them during your workouts can help improve athletic performance by reducing fatigue. According to UPMC Health Beat, wearing gym shorts can help reduce muscle soreness and fatigue during and after a workout, resulting in better, faster and longer runs without the fatigue of wearing compression garments.
2. Strain prevention
Sports shorts can also help reduce the risk of strains. 《UPMC Health Beat says tights can even help with strain recovery. So, if you are vulnerable to this kind of sports-related injury, then you need a pair of 2-in-1 sports shorts.
3. Reduces the risk of muscle soreness
Muscle soreness after a training session can be brutal, so if you could prevent this from happening, would you wear it? Gym shorts are a good option for reducing the risk of delayed onset muscle soreness. According to《Men's Health》, compression gear worn during vigorous exercise can reduce this type of soreness. So give it a try -- run, bike, train, or play sports in gym shorts and see if you notice a difference.
4. Improve perception
When you're training for extreme sports or endurance racing, a reduced perception (easier workout) is beneficial. Doing so can make training sessions more bearable and can improve athletic performance. A 2016 study published in the journal Sports Medicine found that tights, such as tights, shorts, and socks, improved endurance runners' sense of movement.
5. Increase strength and better jumping ability
Do you want more strength during and after your workout, as well as better jumping ability? Two-in-one athletic shorts may help improve athletes' jumping performance after an endurance event. According to Runner's World, compression gear makes it easier to regain your maximum jumping ability after a workout, a bonus when you're looking to get back on the track or field after an intense workout.
6. Better muscle oxygenation
During exercise, your muscles need oxygen to function properly. According to a publication by Research Gate, sportswear is designed to increase the amount of oxygen they receive. Compression is designed to promote blood flow and improve oxygenation of muscle tissue, which can improve athletic performance during short bouts of exercise.
7. Comfort
While 2-in-1 workout shorts do put pressure on your hip and thigh area, many athletes find such garments extremely comfortable with little or no wind resistance. 2-in-1 gym shorts cause less chafing and friction than more traditional gym shorts, and they won't hinder your movement when you're running, squats, sit-ups, or stretching.
8. Improve strength recovery
Even if you're lifting weights (or participating in other forms of strength training workouts), 2-in-1 workout shorts provide you with performance and muscle recovery benefits. A 2014 study published in the journal Sports and Exercise Medicine & Science found that compression garments promote muscle strength recovery after resistance training.
9. Better recovery after strenuous exercise
Recovering from strenuous exercise can be a long process, and muscle soreness is more likely when you're just starting out with strenuous training. Fortunately, 2-in-1 workout shorts can help with muscle recovery after strenuous exercise. Compression (compression) garments may have an even greater advantage in improving post-exercise recovery, Human Kinetics said.
10. Groin support
2-in-1 sports shorts provide a convenient, comfortable way to protect sensitive body parts while you train or compete. Shorts with cup pockets are great for athletes who need extra protection but don't want to sacrifice comfort.
Wearing 2-in-1 workout shorts can help you have a smoother workout. This results in easier workouts and better running performance. We are a professional private label sportswear wholesale manufacturer, if you need it, welcome to contact us.
Hucai hcactivewear has a strong design team and sample development technology. We can provide ODM&ODM service. We can provide you with customized workout clothes according to your requirements. We will recommend new products to our customers on a monthly or cycle basis. Our design team has 20 years of experience in design and plate making. From design to sample completion, the speed will be faster and the quality is guaranteed. These are two very important points for brand owners. Too much time is wasted, greatly increasing and reducing the brand's inventory, and possibly even increasing the brand's own sales, which is better for brand and direct buyer loyalty.For more information,Please contact us for more information
Contact information:
E-mail: admin@hcsportswear.com
+8613602338395