Trends in Sports Bras for 2022
Share
publisher

Ken
Issue Time

Apr 12,2022
Summary
In the past few years, everyone has a single impression of underwear, but women now and in the future, they are more pursuing a comfortable way of wearing. The following is a trend analysis of sports bras in 2022.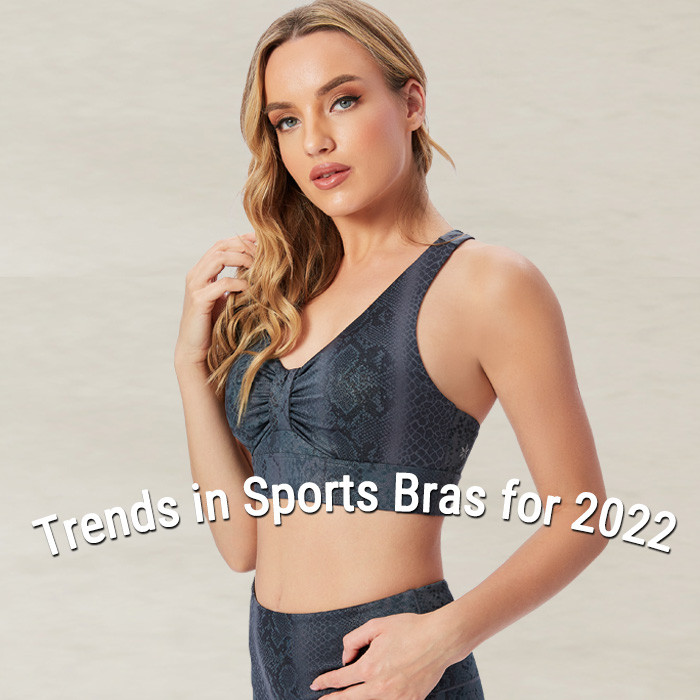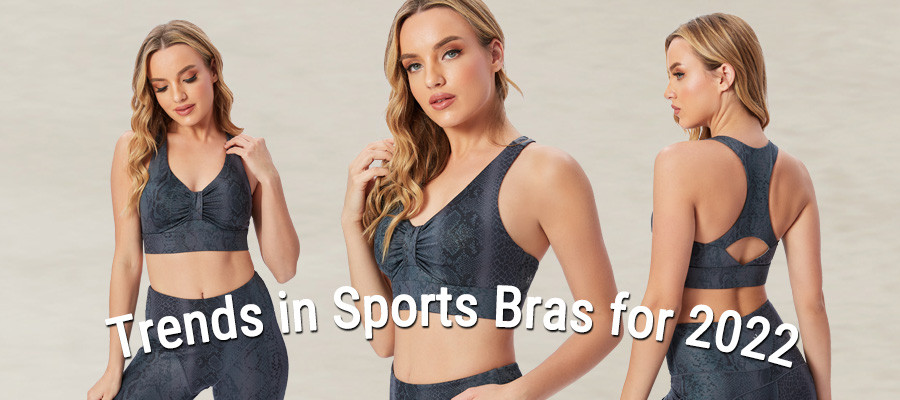 In the past few years, everyone has a single impression of underwear, but women now and in the future they are more like ways to wear them comfortably. As women, we want and should be free in everything we do, including sports.
For example, this terrible epidemic, not only are we working from home more often, we are also realizing the importance of exercise. It's a fact: the pandemic has shed women from restrictive clothing.
Why will sports bras become the trend in the future?
1. Make your life more diverse
We used to think it was inappropriate to wear sportswear in a professional setting. Women think they have to wear heels to look professional, and these days we tend to accept that any kind of shoe is appropriate as long as it makes us feel like ourselves, including sneakers.
Sports bras were originally designed as for sporting, but now you can wear them be out too. For example, at the office, or taking a walk on the street. In summer, more and more women decide to wear sports bras as tops. Showing more possibilities for sports bras.
Athlete apparel companies are selling athleisure apparel these days, whether big names or start-ups. Sports clothing company are starting to add some items to their online and offline stores as they realize that trendy activewear is here to stay.
Plus, celebrities are leading the way, even on the red carpet! Serena Williams, Jennifer Lawrence, Bella Hadid and Rihanna have worn sports bras on the red carpet.
2. More versatile than regular bras
In the past, underwear outside is not accepted by the public, but with the development of the fast-changing fashion industry, it is no longer a new combination to wear sports underwear. Sports bras have been designed and accumulated over a long period of time, taking into account both functionality and aesthetics. After all, the essence of sports underwear is underwear, not everyone can accept it. Therefore, many fashionistas have also thought about sports underwear collocation.
How would you style them for everyday wear in 2022?
Sports bra + jacket
In slightly more conservative countries, the way of wearing sports underwear with a small jacket is more acceptable to everyone, and it is also a more common way to wear it. All black wears a black sports underwear with a letter pattern, and the abdominal muscles are looming. Tight leggings have extremely high demands on the shape of the legs. The matching of the long black coat blocks the thighs and has the function of modifying the shape of the legs. With the quick hair style, the feeling of sunshine and self-confidence.
White sports underwear, paired with raw denim trousers, a combination of street style and sports beauty, wear a white long shirt outside, full of fashion sense, golden round earrings and white handbag, increase the sense of matching, white T-shirt tucked at the waist the way to wear it is fashionable and casual.
Black and white sports bra with a simple and eye-catching logo pattern. Black tight-fitting leggings, paired with a sports jacket and a peaked cap worn backwards, create a handsome and sporty style in one second. Friends who want to try sports underwear outside, can learn from this pure sports style collocation, casual casual.
Sports bra + see-through top
If you want to wear sports underwear outside, you can wear it with a see-through top. A black sports bra with halter neck straps, a see-through top with a white wavy edge, bright green sports trousers, paired with tough short boots, a combination of sports style and street style, with a simple black bag, walking on the road , the return rate is very high.
French underwear style sports underwear, wearing a black see-through short top, showing a sexy waist, with casual ripped jeans, dark green short boots, sexy and handsome, super stylish.
Sports underwear outside wear
Black sports underwear and denim shorts of the same color with raw edges underneath. In order to reduce excessive skin exposure and improve the sense of matching, a shirt can be tied around the waist. The red plaid shirt continues the casual style. It is a very friendly matching method for friends who are not perfect in the buttocks and legs.
Line-patterned sports bra, full of design, leggings and high-top sneakers of the same color, full of sports atmosphere, blue pattern sports jacket casually tied around the waist, casual and chic. For the little friends with fleshy belly, tying clothes around the waist is a small trick to cover the small belly. The cowboy cap also adopts the method of reverse wearing, which is playful and straightforward.
Sports bras aren't just for sports-inspired items. Black sports bra, paired with the hot Bermuda suit shorts, and the black belt around the waist adds a bit of sophistication. Black canvas shoes, a series of suit jackets in his hands, and a playful black peaked cap are all cool black styles. The collision of sports street and professional neutral style has a strong sense of matching. Friends of office workers can learn from this dressing method, and the matching rate is high, and you don't need big bags when you rush to the gym after get off work.
The sports bra itself is designed to avoid damage to the chest when women exercise, and encourage women to participate in more exercise. The trend of wearing sports underwear outside, in addition to showing the strength and beauty of women, is also an encouragement and promotion for women to participate in sports. Whether you wear sports bras on the outside or on the inside, boldly show your strength and beauty. This is the charm that sports give us.
The above has introduced the fashion trends in 2022. There is no doubt that sports underwear will become more and more popular among women. If you need to buy sports bra, Please contact us for more information
HUCAI is a professional custom yoga fitness clothing manufacturer
with 20 years of experience, our sales team and production team are in the same place, so that the production progress, process and effect are more timely, use pictures, record video or online video chat and send to customers , so that customers can keep abreast of the progress of their orders.